Broadcast Graphics and Animation (2D and 3D)
High Definition: Beyond the Pixels
Ice Cave produces motion graphics for commercial spots, show packages and longer feature corporate video.
Leveraging elite 2D and 3D animation skill, Ice Cave builds HD and SD scenes with technical precision and a visual expanse befitting a canvas as vast as Alaska. Expect the most sophisticated visual effects in Alaska.
Online Training
Accelerated Learning
Online learning is exploding and for good reason. Professional animation, interactivity and simulation channel student focus. Studies show that visual learning increases the success (and enjoyment) of both instructor and student.
Computer Based Training (CBT)
On-demand training or e-learning has many benefits, chiefly reduced costs and expanded convenience. Video, student interaction and SCORM standardized testing will usher your organization into a new era of learning.
Presentations and Event Media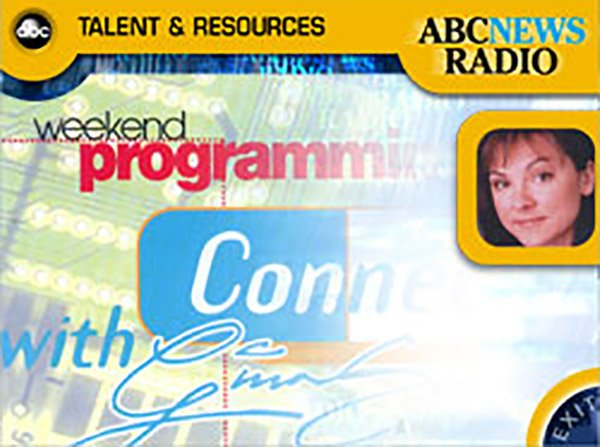 Business Persuasion
Having designed over eighty PowerPoint, Director and Flash presentations, Ice Cave knows about mission critical events. What is the value of your presentation? Does it warrant professional design and craftsmanship?
Tradeshow: The Center of Attention
The modern trade show is a lot like Las Vegas: Loud, showy and the odds are always stacked against you. Ice Cave has prepared dozens of companies for battle at some of the world's biggest shows: CeBIT, CES, Comdex, SuperCOMM and many others.
Mobile Apps
The Mobility Train is Leaving the Station
Those who miss the mobile express may get left behind in the business world. The iPhone and similar devices are more powerful than desktop computers of yesterday. Ice Cave builds custom iPhone and iPad apps!
An "Elevator Pitch" Transformed
Marketing specialists talk about the need to craft and memorize an "elevator speech." As you know this little pitch spells out your business proposition in a colorful, memorable way. One new spin on the elevator speech is to use your iDevice. Envision a fellow passenger on your next business flight watching your brief video demo.
Software and System Demos and Tutorials
Increase Product Understanding; Win Confidence
A good demo is more than just a hello and a few clicks! A demo-tutorial makes the logic of your software apparent. Features and benefits come alive. As you know, sometimes the best marketing is through an indirect educational approach. Ice Cave has created numerous demos, even creating demonstratations of concept software not yet developed!
Paint a Picture
The skills involved in a good demo are diverse. Good communication, the eye of a videographer and ample digital skills all factor into a the construction of a compelling demonstration.
Database Tools and Automated Publishing Systems
Automation is Art
FileMaker Pro has won 49 awards in the U.S., more than its next eight competitors combined. No database compares for rapid deployment or affordability. Often catalogs and technical documents need the power of a database to be published and updated efficiently and accurately.
Formerly a certified FileMaker consultant, Craig Wall is a huge fan of database automation and Ice Cave adds the aesthetic touch by integrating InDesign publishing to make final documents convincing and exciting. Nobody else in Alaska provides such a powerful service. This service can save thousands of hours in labor.
Web Presentations
Avoid Web Prison
Don't let your site sink into a prison where visits are few and search engine listings are meager. Solitary isolation will not help your mission objectives!
Watch Video: " Web Prison" (56 sec)
Show Them what you Got
The web browsing public expects more everyday and grow increasingly impatient. One click and your best customer might jump to a competing site! Lively web presentations will focus your audience upon your message. These same videos can be redistrubuted on YouTube, where the web is a raging fire.


Flash Animation and Interfaces
Flash — The Living Web
Ice Cave and Flash are almost synonymous. Flash sites or embedded Flash elements help form a picture, tell a story and draw the user into a complete experience. These types of sites are called "immersive" because the cumulative experience becomes like a big swimming pool of the imagination, where the user is in charge and can navigate with clicks and rollovers.
If you require an online game, simulation, interface, presentation or mini-application you can consider Ice Cave as Alaska's Flash Central.
Computerized Kiosks
A Video Display in your Lobby Provides Sales, Service or Info
A spare computer is all you need for an effective kiosk. Consider adding attractive cabinetry or a big screen. Put one in a lobby or at a point of sale to increase service to your employees and customers. The Cave can design video graphics and a mechanism to provide data—or capture it.
When it is Event Check-in Time
Do you need to automate the check-in of attendees at a large event? Starting an event in an organized fashion will make attendees happy and assure a smooth start. You might also wish to up-sell or cross-sell special sessions, recordings or gift items.
Casual Games and Edutainment
Facilitate Training or Marketing through Entertainment
The proof is in: Edutainment improves the efficacy of learning systems. The fun factor demonstrably makes communication more engaging and memorable.
Meanwhile Madison avenue is tapping into the power of play in promotional campaigns.
Play "Alaska Challenge"
(Shockwave Required)

Web Site Design
A Brewery for Web Design
Anchorage now enjoys a local "brewery" for professional grade web sites. There are no grain or hops in this brew but a frothy mix of code and craftsmanship. Ice Cave is your dedicated web brewmaster, at the edge of the Chugach mountains, coding pure Alaskan sunshine with some serious visual hops. Drink up!
Under the Hood: Web 2.0
Hey technophiles here is the brewer's formula: (X)HTML + CSS + DHTML + Flash + After Effects + 3D + Design + Marketing Strategy + Communication Skill. Hey Internet, here comes Alaska!
Browse responsibly.
Technical Simulations
Communicate Complex Mechanisms or Processes
Explaining a difficult concept can lead to frustration and greater confusion. A simulation in 2d or 3d can bring instant understanding.